I like to think I have an appreciation for most types of music out there. Might have come from growing up in the 80s and 90s when a listener had to gear their ear to a wide range of questionable styles. Might have come from having parents who played nothing but compilation tapes of 50s and 60s easy listening tunes in the car. Might have come from spending my teenage years surrounded by a world accepting (nay, celebrating) the mystique of New Country (older now but New then). Might have come from being more visually and literarily strong versus
my brother
's more significant aural skills. I've always maintained that I like to hear the lyrics.
I figure that music, like literature, is a cornerstone of culture and thereby, forms a basis for cultural references. Much as satirical writing requires the reader to recognize what style of writing is being parodied, musical parodies or cross-genre covers only work if one knows the source material.
Jonathon Coulton
's acoustic
folk cover of "Baby Got Back"
only elicits laughs when the listener starts to recognize Sir Mix-A-Lot's lyrics. The Arrogant Worms' "
Carrot Juice is Murder
" is funny in its own right but funnier when one is familiar with the
protest songs of the '60s
.
Also, this is a real thing: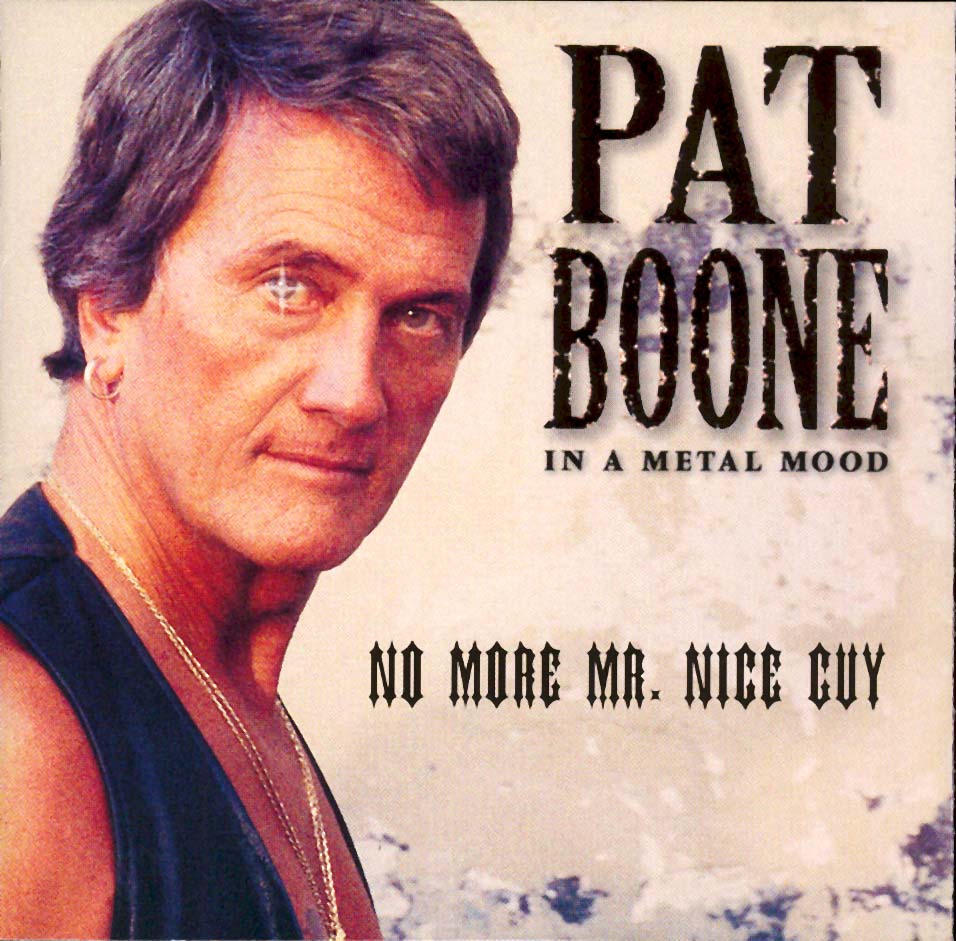 I own the album. "Enter Sandman" is especially awesome IMHO but that's mostly because Metallica is pretty much my only real metal reference. I could probably recognize GNR (?) songs and, thanks to an obsession with RollerGames (written about back on Sept 7 on this blog), Warrant tunes but I'm still trying to figure out the differentiating elements between hair bands and metal bands. Not all hair bands are metal, I don't think. But are all metal bands hair?
My better half is a self-professed metal head and because of this, a few years back, I attended my first metal concert, Fear Factory at the Commodore Ballroom. Feeling like a bit of a poser, I couldn't really justify buying a concert tee from any random metal band
to wear so I ordered this one:
... because Science is also awesome. And science + music = joy. Just ask the beautiful and talented
Billy the Kid
(<-- ho-lee ca-rap, she's got an actual Wiki page!) whose
Twitter-feed
and
FB updates
are a heart-warming and though-provoking blend of personal info, musical progress and scientific trivia.
I've posted her music video for
These City Lights
all over my digital footprint ever since it came out in 2009 so I'll post a different one here today:

Us Broken Hearts

Billy the Kid | Myspace Music Videos
And FYI, I don't actually own a Billy shirt to post about on Music T Fridays but I wear my Billy the Kid zip-up hoodie everywhere.
(Happy six months, Billy! Sending you lots of love and magical thinking!)